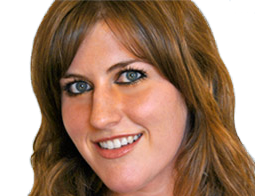 Office Policies
---
Office Hours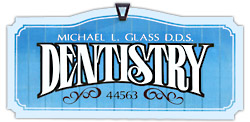 Our office is closed on weekends and major holidays. To better serve you, we also close to attend continuing education programs to maintain our skills and increase our knowledge of the latest developments in our profession. Our answering service is always available to take messages when the office is closed.
| | |
| --- | --- |
| Monday | 8:00 am - 5:00 pm |
| Tuesday | 9:00 am - 6:00 pm |
| Wednesday | 8:00 am - 5:00 pm |
| Thursday | 8:00 am - 5:00 pm |
| Friday | By appointment |
Appointments
To schedule an appointment, please call (661) 948-6039. We try to see all patients on an appointment basis and request that you call in advance so we can reserve a time for you. We make every effort to honor all appointment times and request that you extend the same courtesy to us.
Cancellations
If you cannot keep your appointment, please notify us immediately. We ask that you please give us 24 hours notice to schedule another patient.
Emergency Care
We recognize that emergency dental situations arise and we will do our best to respond to your problem as quickly as possible. Please call us as early in the day as possible, however if our office is closed, the answering service will forward your message to the doctor.
Telephone Calls
We encourage our patients to call with any questions they have concerning dental care. Our office staff is well qualified to answer most questions however, if you must speak to the doctor, he will return your call at the earliest opportunity.
Fees and Payment
We make every effort to hold down the cost of your dental care and keep it affordable for you. You can help by paying at the time of your visit. If your treatment involves several visits, we will provide you with a cost estimate and ask that you discuss financial arrangements with our business office staff. As an alternative method of payment, we accept major credit cards.

Insurance
Dental insurance is considered a method of reimbursing the patient for fees paid to the doctor and not a substitute for payment.
We follow a program which simplifies the preparation of insurance claim forms, thereby holding down the office costs that are unrelated to the delivery of good dental care.
It is important to remember that your dental insurance policy is an agreement between you and your insurance company. We are only a third party to this agreement. Our office will prepare and submit the necessary forms to help you with your benefits. If you have any questions on your dental insurance benefits, our staff will be happy to review your coverage with you.
Please remember that no insurance company attempts to cover all dental costs. Some companies pay fixed allowances for certain procedures, while others pay a percentage of the charge. All of them have yearly maximums and limitations. It is your responsibility to pay any deductible amount, co-insurance, or any other balance not paid for by your insurance company. All services rendered by us are ultimately the responsibility of the patient, regardless of insurance benefits.